Westmeath Community Development Anatole Food Project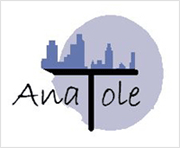 Westmeath Community Development have been involved in supporting food producers since its inception in 1995. This includes supporting projects through the Leader 11, Leader +, the National Rural Development Programme and the Anatole project.  This Anatole project is a transnational project which brings together development groups and producers in Ireland, Spain, Portugal and France. The groups discuss projects, exchange ideas and methods and visit projects in each country.
This transnational group has been meeting for the past year to discuss issues in their areas.  The Irish meeting took place in Dublin and Westmeath from the 23rd to the 25th March 2011. The visiting group visited a number of local food producers  in County Westmeath. Westmeath Community Development has been working on the promotion of locally grown and produced food in Westmeath and  with the support of the Anatole Project, the Westmeath Food Network was formed.
You can find out more about the Anatole Project on their website www.anatoleproject.eu and Blog – anatolenetwork.blogspot.com
Westmeath Food Network
In recent times WCDL have been involved in setting up the Westmeath Food Network which currently has membership of 18 local food producers. WCDL along with the Westmeath Food Network currently employ a food specialist to provide food entrepreneurs with one to one advice and assistance. The specialist also help set up the food network. This group are currently attending food fairs, local food markets, and purchase materials and packaging collectively.
Consultations with the food network have emphasised the need to put in place a strategic plan to help them through what they consider to be a very tough time for food producers. They seek guidance at cutting costs, accessing grant aid, training, marketing
and sales.The Westmeath Food Network was launched in July 2011 by Kevin Dundon.
Westmeath Community Development welcome expressions of interest from any food producers interested in availing of assistance.