Archives
You are browsing the site archives.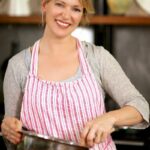 By Westmeath Food on February 17, 2014
Cookery Evening and Artisan Food Market with Rachel Allen. When: Friday 11th April Venue: The Mullingar Park Hotel More details about this event will be posted on this website and our Facebook page soon.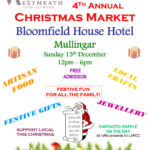 By Westmeath Food on December 11, 2013
Festive fun for all the family! Local crafts, artisan food, festive gifts, jewellery. Santa will be there to collect any last letters!! Where: Bloomfield House Hotel, Mullingar Date: Sunday 15th December Time: 12pm – 6pm Free admission. Support local this Christmas!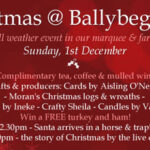 By Westmeath Food on November 22, 2013
Ballybeg Farm Shop invite you to Christmas @ Ballybeg Farm on Sunday 1st of December.We have lots to enjoy for all the family including: Live crib Local crafts and producers 2.30pm, Santa arriving on a horse and trap 3.30pm, hear The Story of Christmas being told beside the crib ** Win a FREE Turkey and […]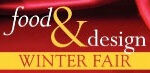 By Westmeath Food on November 18, 2013
Catch up with our members at this years Food & Design Winter Fair 2013 at Belvedere House and Gardens, Mullingar. Date: Sat 23rd & Sun 24th November Time: 10am – 6pm each day Where: Belvedere House Gardens & Park, Mullingar.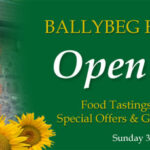 By Westmeath Food on June 26, 2013
Ballybeg Farm Shop invite you to an open day on Sunday 30th of June. Enjoy wonderful food tastings and tea and coffee. Plus there are a host of new products to our shop with special offers and deals all day. We hope to see you all on the day! Children will love the face painting […]
By Westmeath Food on May 20, 2013
Date: Sunday 26th May Venue: Virginia Road Station headquarters, Co Meath. Admission: entry fee to the car park of €5; everything else is free A huge array of Ireland's top food producers will be here to sell, sample and talk about their wonderful foods. The idea of the event is to bring together the people […]
By Westmeath Food on May 22, 2012
Date: Sunday 3rd and Monday 4th June Venue:Mullingar Equestrian Showgrounds – Athlone Road Admission: €10 (Kids go free) Huge array of local foods and crafts Massive Family Fun – loads to do & enjoy Cookery Demonstrations Stall Holders Required – More information see www.mullingarequestrian.com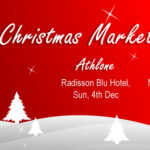 By Westmeath Food on November 22, 2011
The Mullingar Market is now FULL. There is still limited availability for Athlone and the closing date for Athlone bookings has been extended to Tuesday 29th November at 5pm. Stands are limited and will be booked on a first come first served basis. Booking Form – Christmas Fairs 2011 (MS Word | 45KB) Return Completed […]
Posted in Blog, Events | Tagged christmas fair
By Westmeath Food on November 9, 2011
If you would like to book a stand at our Christmas Food & Craft Fair (being held in Athlone and Mullingar) please download the booking form below and return the completed booking form with the stand fee before Tuesday 22nd November 2011 to the postal address below. Booking Form – Christmas Fairs 2011 (MS Word […]
Posted in Blog, Events | Tagged christmas fair